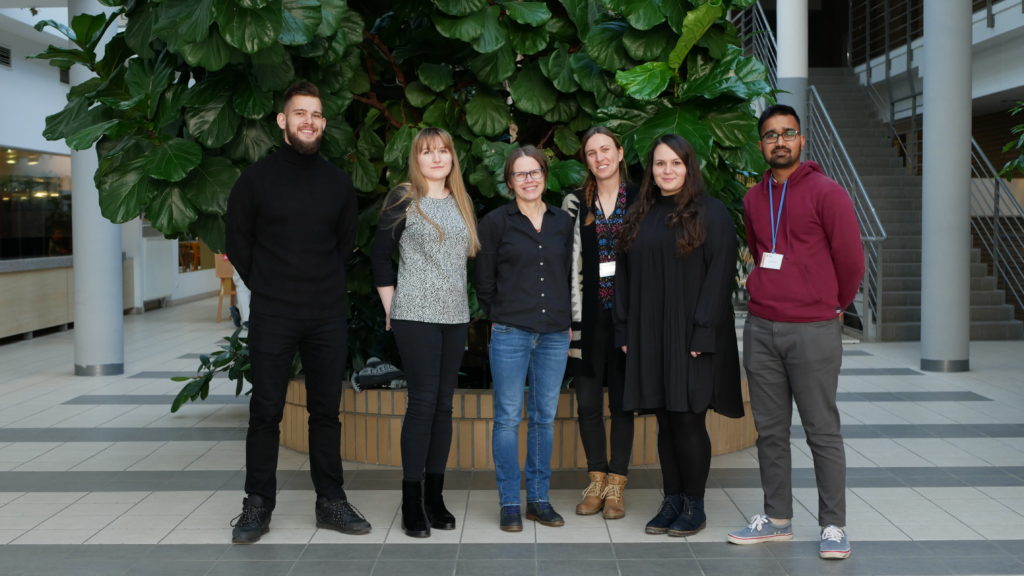 Lab members
K. Dorota Raczyńska – group leader
Patrycja Plewka – postdoc
Marlena Cichocka – PhD student
Kishor Gawade – PhD student
Robert Pasieka – PhD student
Patrycja Świergiel – PhD student
Anna Kozłowska – lab manager
Kinga Plawgo – MSc student
Dina Mohamed – MSc student
Agata Kowalewska – MSc student
Bartosz Nowak – MSc student
Daria Lebedenko – MSc student
Zuzana Tabisz – MSc student
Former lab members
Agata Stępień – postdoc
Agnieszka Walczak – postdoc
Paweł Czubak – postdock
Aleksandra Brzęk – PhD student
Maciej Rogowski – MSc student
Anna Karlik – MSc student
Vitalii Seniukov – student
Ankur Gadgil – PhD student
Katarzyna Dorota Raczyńska
My research is focused mostly on RNA processing mediated by U7 snRNP. Besides, I am interested in bird watching, jogging, hiking and brewery.
email – doracz@amu.edu.pl
dorota.raczynska@amu.edu.pl
Patrycja Plewka
Patrycja received her MSc degree in biotechnology from Adam Mickiewicz University in Poznan where she continued with PhD research in the group of Prof. Jarmolowski and Prof. Szweykowska-Kulinska. During her PhD studies she worked on tRNA and tRNA-derived short RNAs in a model plant A. thaliana. After graduating in 2019, Patrycja got her first Postdoc position in K. Dorota Raczynska's group to study novel functions of U7 snRNA as well as biogenesis and functions of snoRNA-derived small RNAs in human cells. In her spare time she enjoys reading crime novels and going to zumba classes.
email – p.plewka@amu.edu.pl
Marlena Cichocka
Marlena completed her master's degree at the Department of Gene Expression, Department of Biology, Adam Mickiewicz University. She then began her doctoral studies at the same department in the Laboratory of RNA Processing. Her scientific work focused on understanding new functions of the hnRNP UL1 protein in human cells. After working hours, she enjoys doing professional makeup, traveling and trying new foods.
email – marlena.cichocka@amu.edu.pl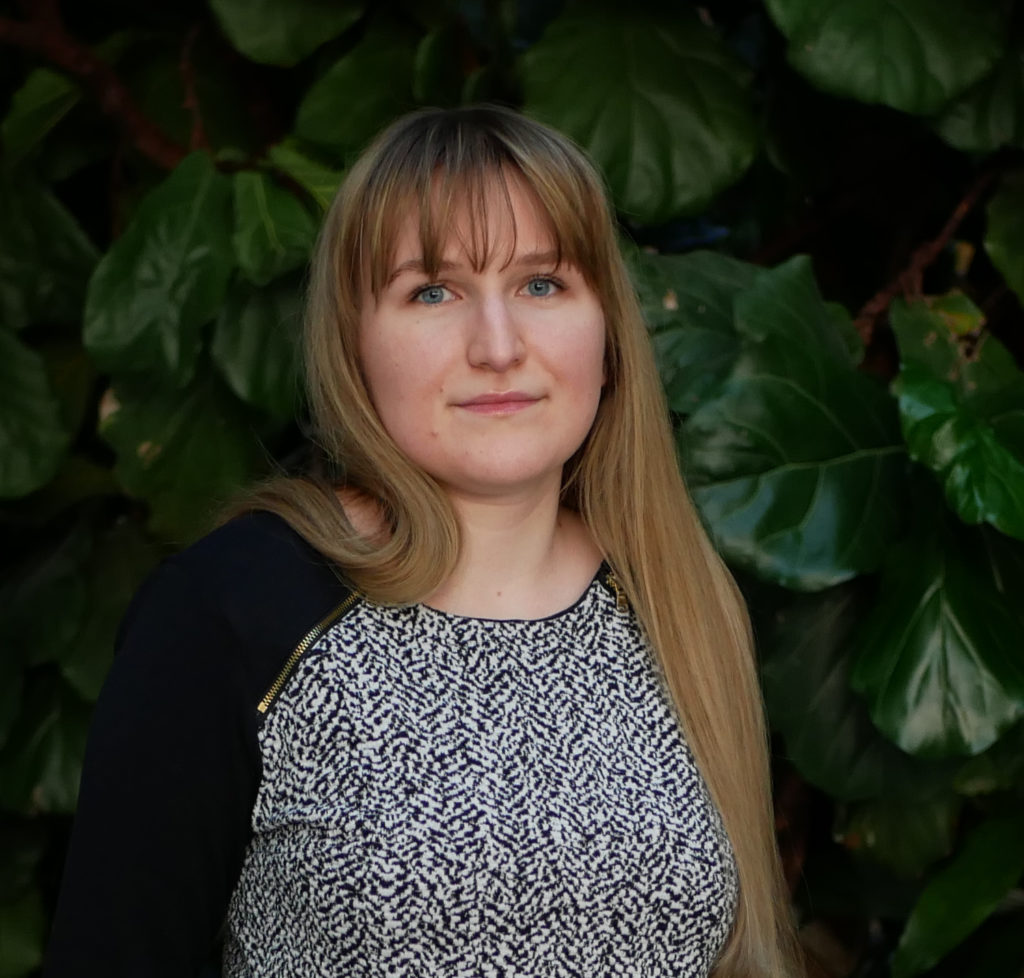 Patrycja Świergiel
Patrycja graduated from the Adam Mickiewicz University in Poznań with a Master's degree in Biotechnology. In her master thesis she studied the interaction of the protein hnRNP UL1 with selected proteins in the cell nucleolus. In October 2022 she started her PhD studies, where she continues to work in K. Dorota Raczynska's group. Her PhD research is focused on the molecular mechanisms underlying the synthesis of sdRNAs – small RNAs derived from mature snoRNAs (small nucleolar RNAs) mediated by the Fused in Sarcoma (FUS) protein. In her spare time, she's interested in topics in the field of pharmacology and cosmetology, and she's also an avid music enjoyer
email – patrcyja.swiergiel@amu.edu.pl
Kishor Gawade
In 2015, Kishor received his Master's degree in Virology from the National Institute of Virology, India. During his Master's thesis, he worked on the Role of Vaccinia virus-encoded complement protein inhibitors. Until 2019, he worked as a quality control analyst for Viral vaccines at the Serum Institute of India. He joined the RNA Processing laboratory in February 2019 as a PhD student and has since worked on RNA binding protein FUS's role in processing small nucleolar RNAs into small fragments (sdRNAs). Another part of his work involves studying changes in ribosomal RNA modifications in FUS mutations associated with Amyotrophic Lateral Sclerosis (ALS). In his spare time, he likes hiking, birding and bird photography.
email – kisgaw@amu.edu.pl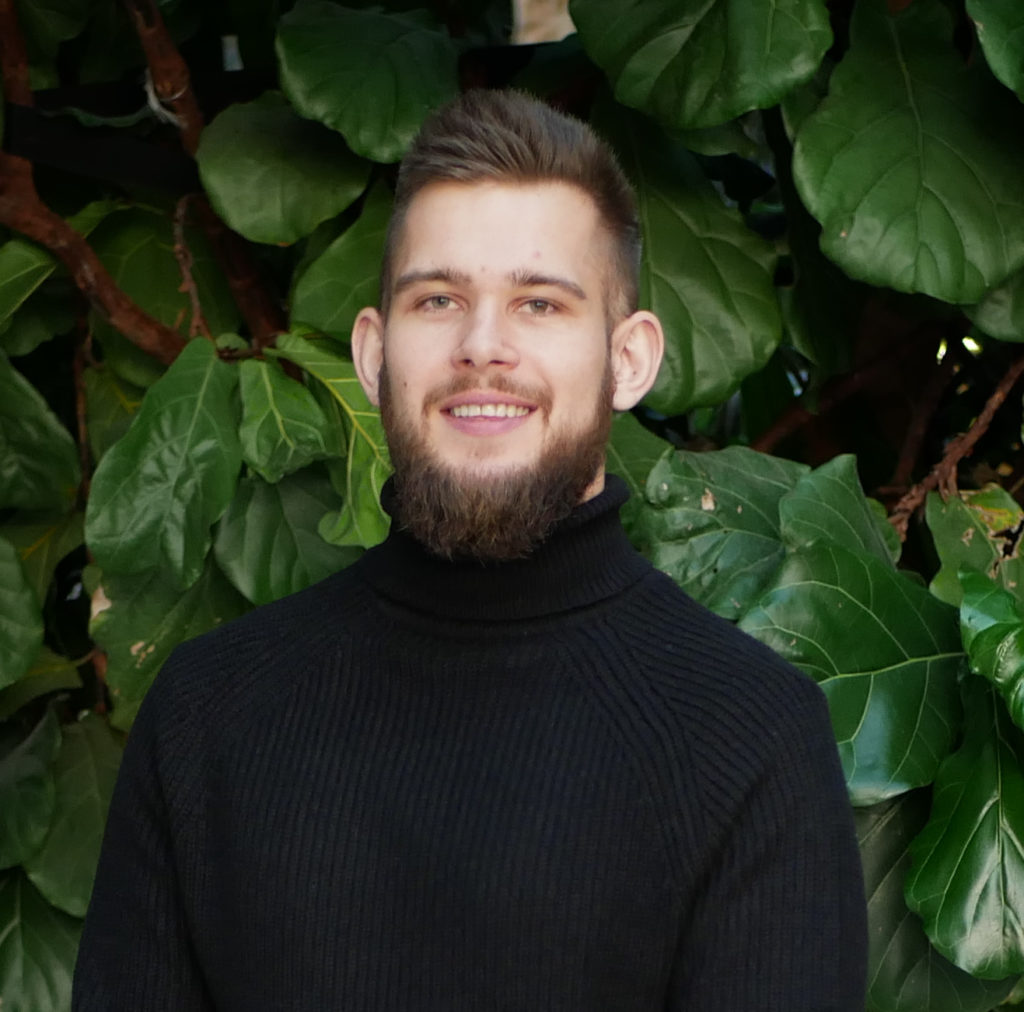 Robert Pasieka
Robert is a graduate of the University of Adam Mickiewicz in Poznań with a Master's degree in Biotechnology. During his undergraduate studies, he studied interactions of long intergenic non-coding RNA molecules with proteins in human cells in the RNA maturation laboratory. In October 2021 he started his PhD studies in our team and investigates the interactions between U7 snRNA and selected lincRNA molecules and the functions of these molecules. Robert knows that in order to use his mind optimally, he should keep his body in the best condition. In his free time, you'll find him on a sports mat, hitting a boxing bag.
email – robert.pasieka@amu.edu.pl
Anna Kozłowska
My job is to organize the work in the laboratory. I support scientific research fAnia is a graduate of the Adam Mickiewicz University in Poznań. First she graduated from biological studies with a specialization in ecology and natural resources management, then general biology. After graduation, she worked in a commercial analytical laboratory. She joined our team in 2019 and helps us organize work in the laboratory, administration and special tasks. Tea is her passion. She is an active member of "Zaparzaj" Tea Association. She develops her knowledge about Camellia sinensis, organizes tea events and tea meetings and shares her knowledge with people.
email – anna.kozlowska@amu.edu.pl